Artist Profile
Character artist, render meister, muscle car enthusiast and stein slugger, Andy H has had a pretty good run on the CG circuit working for animation and toy companies as well as marketing himself as an artist in his own right.
He always wanted to be a cartoonist when he was a kid, and was pretty good at drawing for his age, but (regrettably) those skills stopped developing as his interest in computers and digital art increased in the mid to late 90s.
"I did graphic design at university, which led to me getting my first job in 3D, not graphic design!" Andy tells me. "See, I did it as a hobby for some time, and grew to find it more interesting and exciting, and wanted to pursue a career in that instead, despite being self-taught."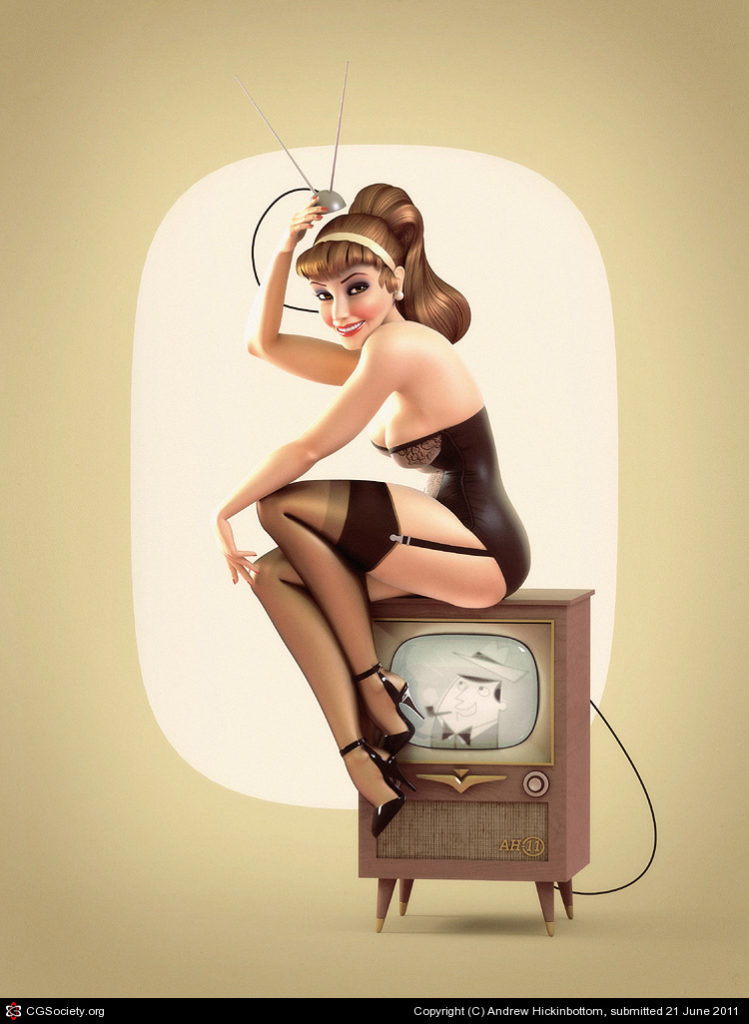 After that, He worked full time at a few animation studios as an animator and modeller before becoming a freelancer specialising in character modelling, which He has been doing for about 15 years now, working for big names like 'Hasbro' and hawking his wares on the convention circuit. I first met Andy when he was producing characters for 'Underground Ernie' and 'Wheels on the Bus' at a company in Telford. I personally worked alongside Andy at Pebble Mill on 'Friends and Heroes' where we met a plethora of interesting and talented people.
"My work is very low-brow. I pretty much never have any deep meaning behind my pictures, or any complex tales. It's eye candy pretty much! I've done a few pics based on current events though, such as a tribute piece after the 2011 Tohoku earthquake / tsunami. The vast majority of my work is totally free from politics, social statements or other heavy subjects."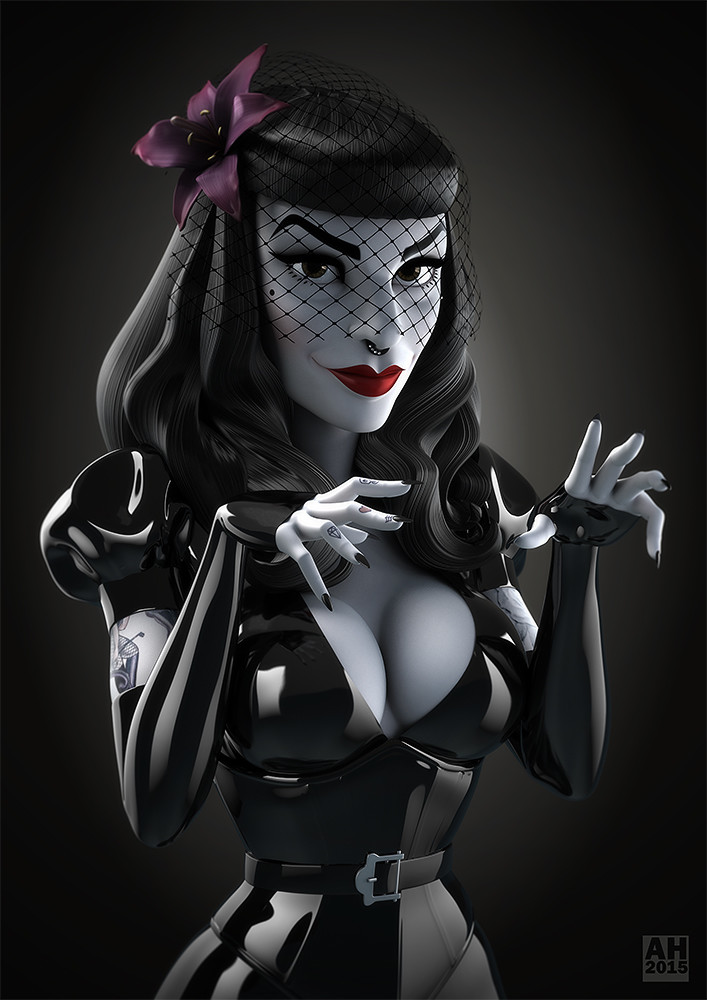 Andy's work is very self-indulgent. Whatever he's being inspired by, he likes to get those inspirations out of his system and into some art. It could be a friend, a pinup or fetish model he likes, some artwork or a film he's seen, or just a specific character style or theme he wants to make at that time.
"Virtually all of my paid work is along family friendly / kid friendly themes, so I hardly ever get paid to do pinups, which is probably why i nearly always do them in my free time. It's a release of sorts!"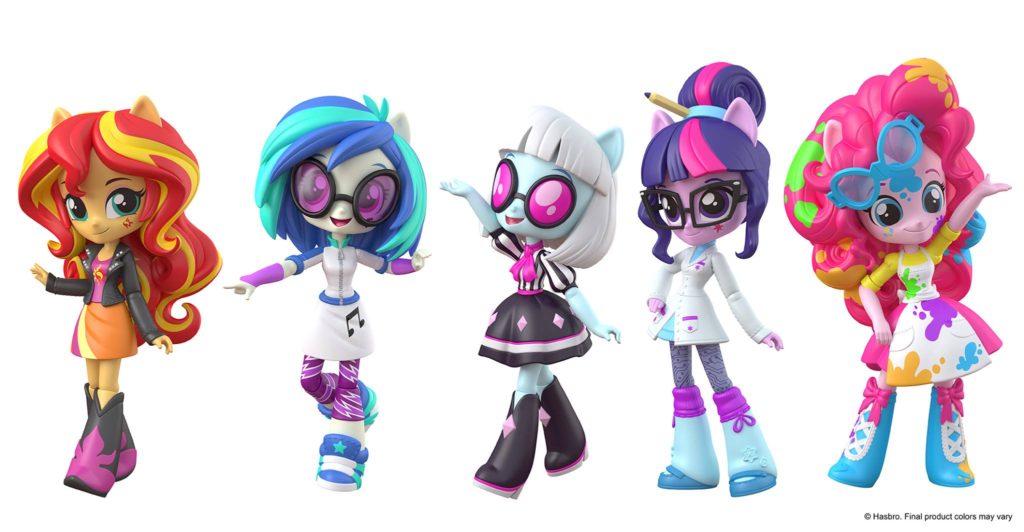 The vast majority of Andy's creative influences come from 2D artists – mainly ones that specialise in pinup art, that's his main passion.
"Shane Glines is my all-time favourite artist – i just love his style and his work is so expressive and appealing." Andy gushes. "I also love classic pinup painters such as Gil Elvgren and Bill Randall. I have many inspirations and they influence my work quite a lot, such as the style, posing, appeal and composition."
Andy works in digital 3D, but he loves collecting original pencil / ink drawings, "They're one of a kind, tactile and special." he informs me.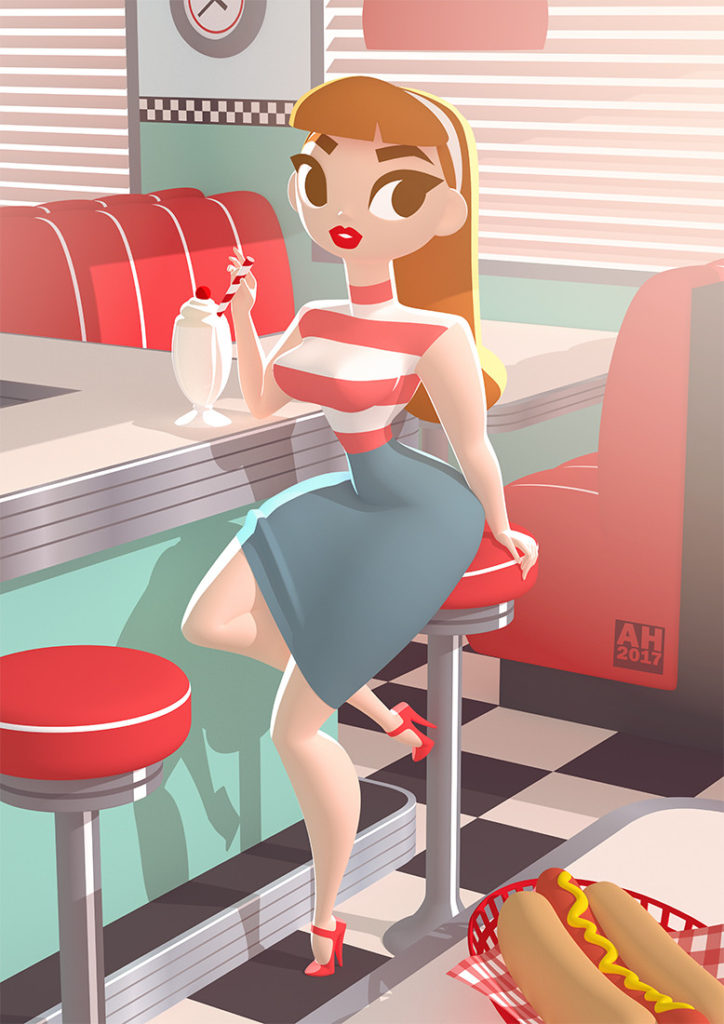 "I do try to keep practicing my drawing, but I need to improve a lot. I have high standards!". Well his CG rendering quality is definitely of a high standard.
After an 'early start' in the CG industry Andy feels a bit like he's slipping behind in this now very competitive and saturated industry. He's never had any formal training, he had to figure stuff out himself, and as he gets older and busier he finds learning new tech and software to be a bit of a chore. He isn't the only one! New tools seem to come thick and fast and you could spend most of your time keeping up to speed with tools instead of creating art.
"I find I can struggle to keep up with new software developments unless I have to, or get I paid to as part of a team environment." he says. " In the future, I want to step up my game and improve my lighting, use Zbrush more, and get used to simulated hair."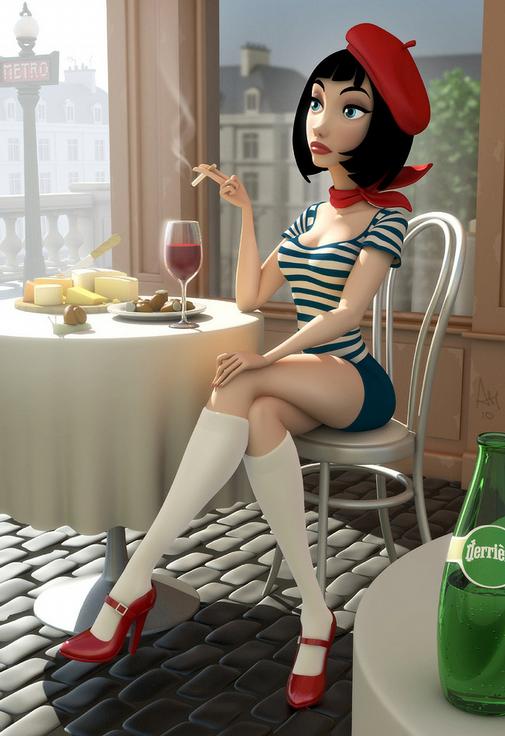 Andy has strong views on the 3D art scene and the process in general.
"I see lots of skilled 3D artists out there who seem to copy 2D concepts for their personal work most of the time, which although is good practice for paid work (most modellers copy from 2D concepts in paid jobs), I find it quite boring from a creative standpoint, since they're essentially duplicating something into 3D that already exists."
" I'd like to see more 3D artists designing their own characters and coming up with fresh new ideas and styles."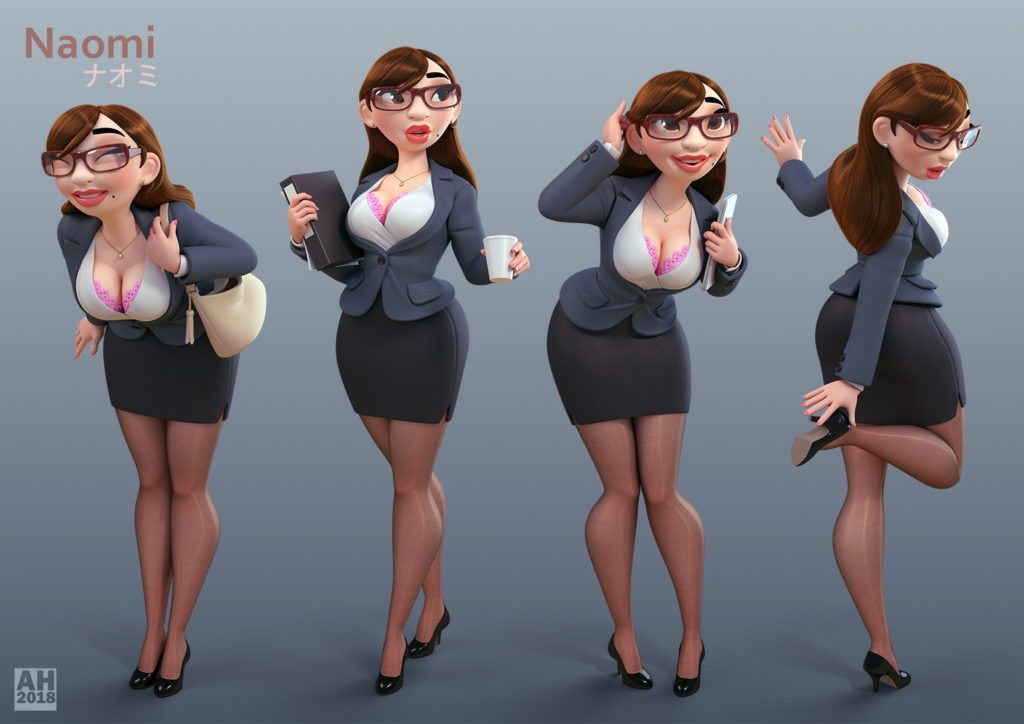 "I also tire of how slow and technical it can get working in 3D compared to more natural creative skills like drawing. I want to be an illustrator first and foremost, but I use my 3D skills as a means to an end. For the amount of time these pieces take, its not cost effective as a paid job, so I rarely get commissions or paid work for 3D illustration."
Most of Andy's stuff can be seen on his Facebook page and on Artstation as well as in toyshops in the shape of 'My Little Pony' and the like. Enjoy!