Artist Profile
Some recent social media post browsing brought to my attention an old colleague's work which really popped out at me. I knew he was a film buff, but I realized his mind and skills are far more cinematic than I ever knew. I first met him when he did post production lighting and render magic on our environments while we were working on 'Friends and Heroes' for 'The Charactershop' at Pebble Mill in Brum in the early 'Noughties'.
Graduating from Bournemouth University back in 1998 with a BA(hons) in Media Production and an MA/PGDip in Computer Animation, he was very lucky to get "talent scouted" by the BBC and spent 5 years there as a computer animator and VFX artist. After that he worked in computer games, architectural visualisation, children's television and commercials – primarily working freelance in London.
"In my spare time I'd always enjoyed digital painting, or creating personal CGI projects – normally non-narrative and more focussed on mood. I now teach VFX, concept art and digital painting at Staffordshire University, which allows me time to do more painting whilst exploring different techniques and using that as research to teach my students. I was recently made the Course leader for Concept Art for Film and Games."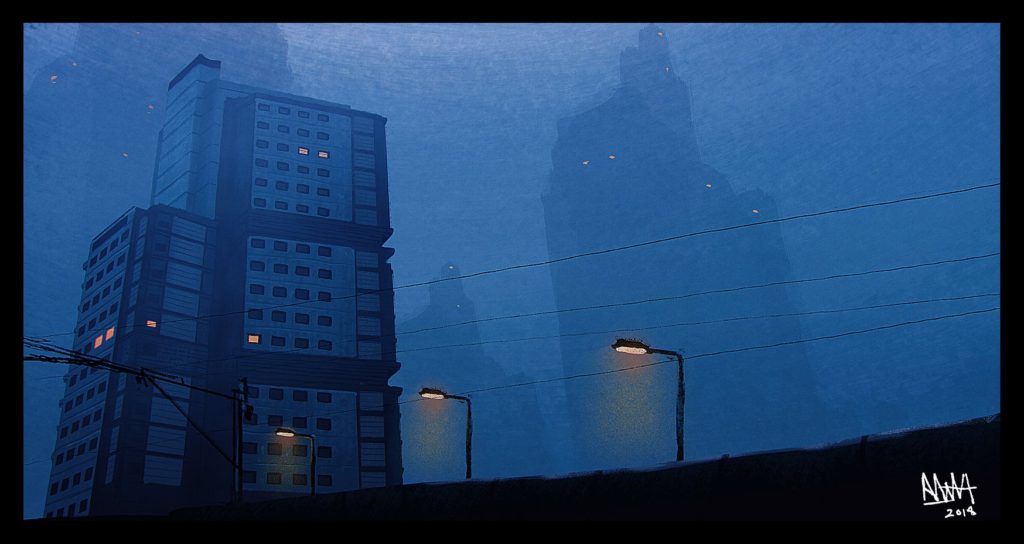 One of Anthony's hopes for the future is to improve the Concept Art course he runs at Staffordshire University as well as to improve his own skills. He sees himself as a bit impatient and lazy, doesn't like people being mean and lashing out at each other or treating each other as expendable assets. He's not keen on blokes being chauvinists and passing it off as "Just a laugh!"
When it comes to digital painting and concept art, He likes Eytan Zana – mostly for his technique. "It hits that sweet spot between a painterly style that is also cinematic and crisply graphical."
He's also a total fanboy for Swedish author and illustrator Simon Stalenhag, who digitally paints scenes of Swedish and American suburbia that have been corrupted by weird science fiction elements. I can totally see this is Ants work.
As far as mediums go Anthony is a digital artist;
"I use Photoshop to paint, sometimes mimicking and working as an oil painter would, underpainting the canvas, applying glazes, etc." he says. "But due to my CGI and VFX background I sometimes also like to incorporate 3D models that I've built."
He has dabbled in acrylic, gouache and oils but sees himself very much a beginner in those mediums.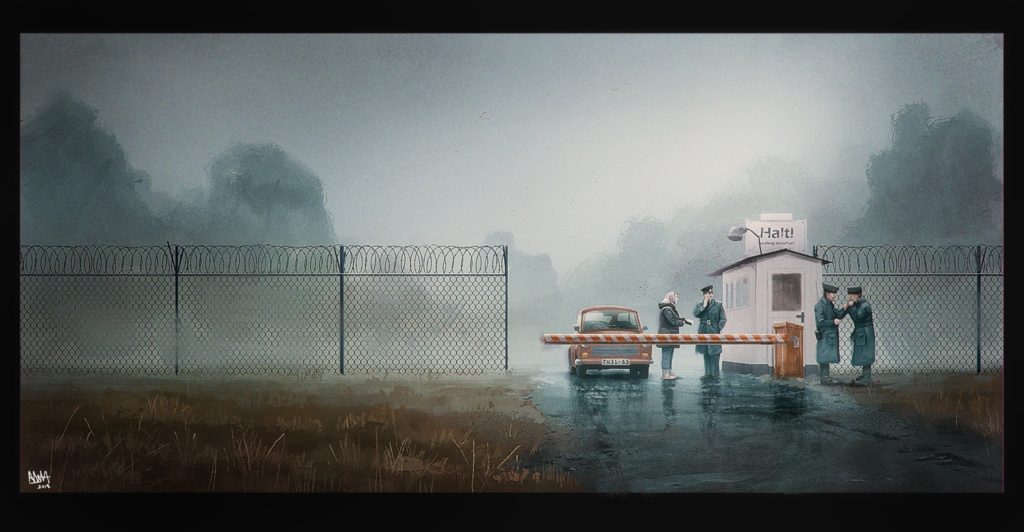 I ask him about the source of the ideas and topics shown in his works:
"Not so much current affairs. I am fascinated by the Cold War, specifically how it played out in Europe and it's my aim to produce an ongoing series of paintings depicting real and fictitious characters who operated during that time."
"Creating paintings and images pretty much stops me from going mad. I've suffered from anxiety and depression for as long as I can remember. When I'm making a painting I can lose myself in it and only worry about it rather than everything else. I also love realistic yet ambiguous art, no matter what the medium; it can be a film, book, music, photography or painting – it doesn't matter to me. If it looks real but is also dreamlike then I'm predisposed to love it. Probably why I like David Lynch movies and television so much. For me, art is less interesting when it's trying to make you think something and more interesting if its goal is to make you feel. Subject, composition, light, texture – these are all tactile things to me. Despite painting staving off the bad thoughts, it still causes me pain due to never being satisfied with the end result."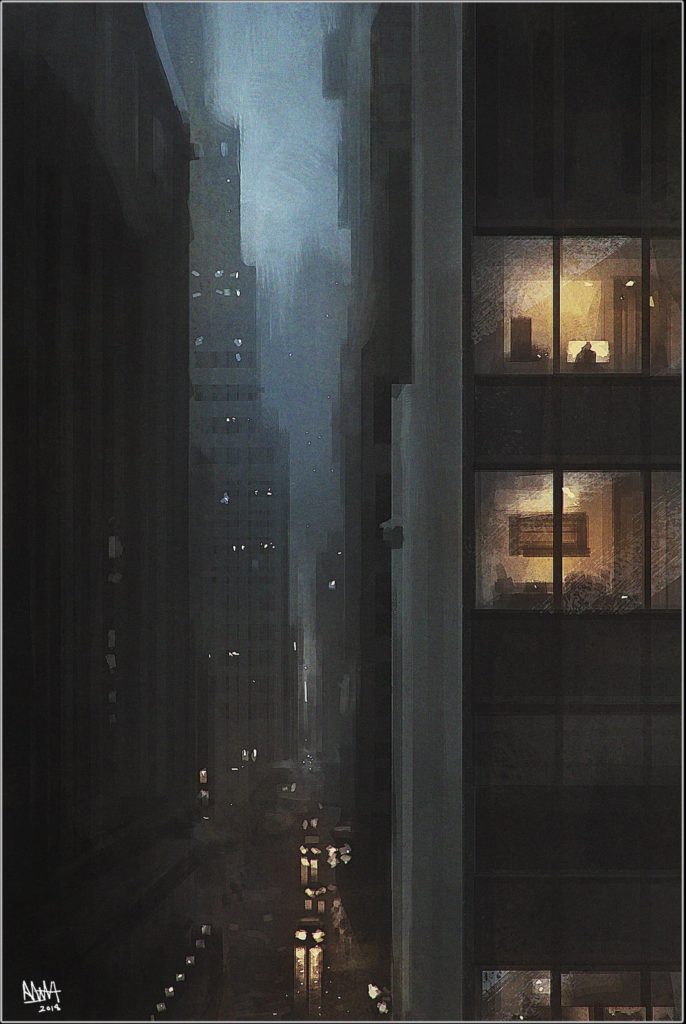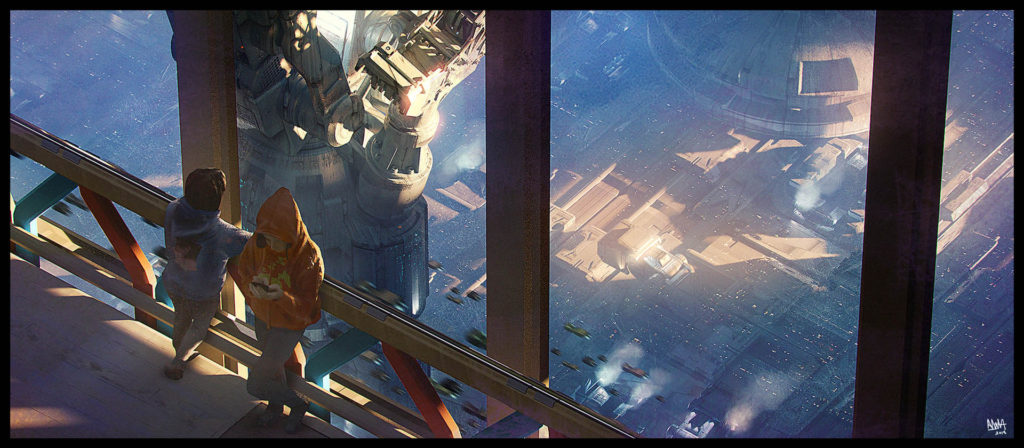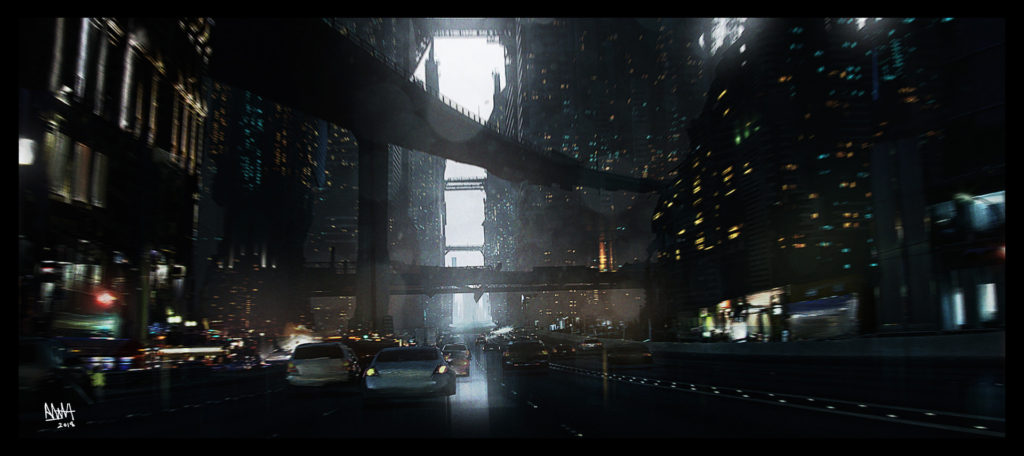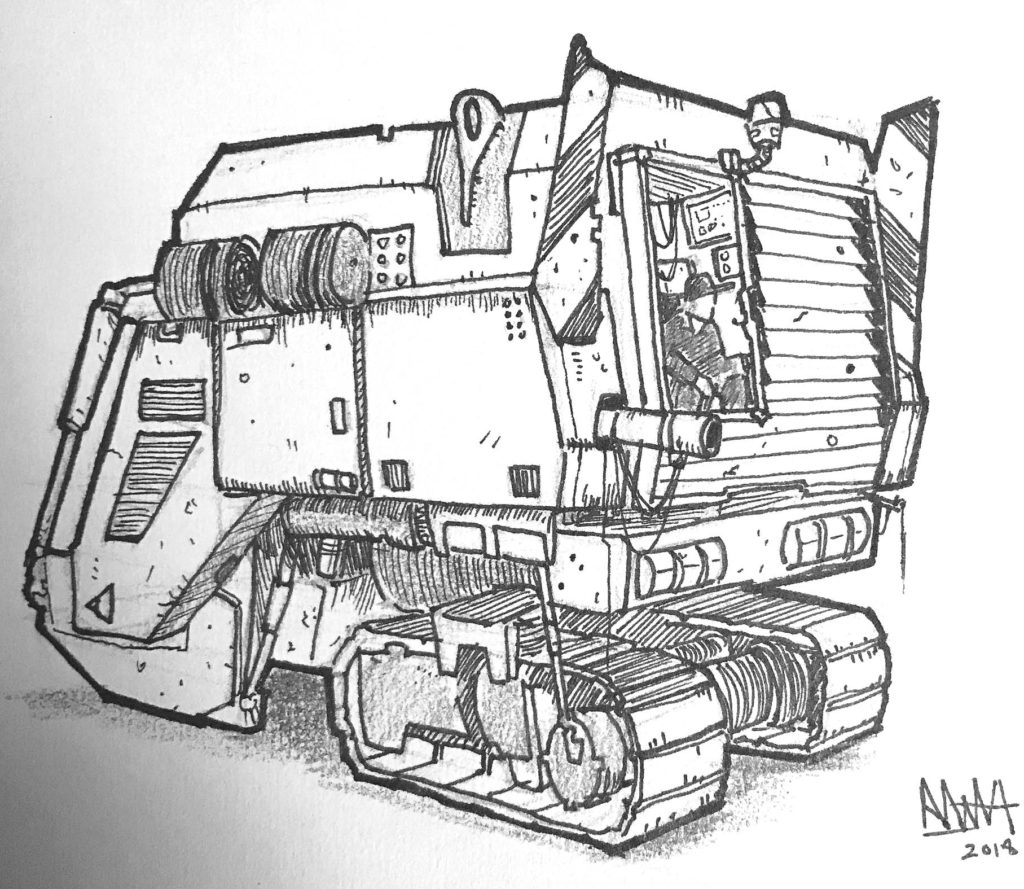 For a proper browse through Anthony's portfolio take a look HERE